En juillet et en août, la revue des sorties se décline en mode mensuel. Retour de la sélection au format traditionnel dès ce vendredi 6 septembre.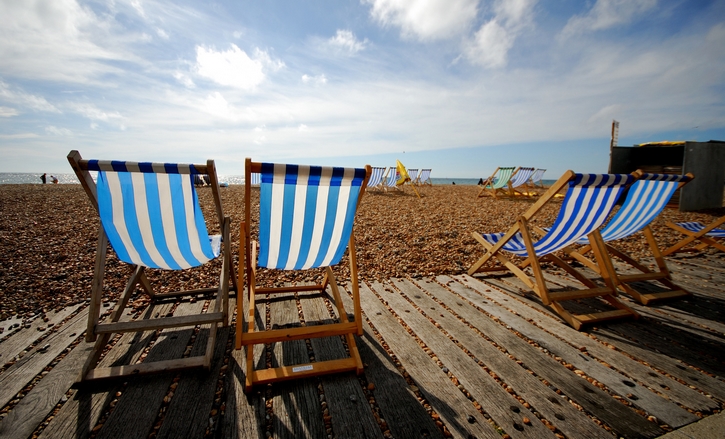 On se retrouve début septembre pour la reprise de la revue en version long format.
Les sorties du 30 août 2019 :
Noel Wells – It's So Nice!
Common – Let Love
Bonnie « Prince » Billy, Bryce Dessner, & Eighth Blackbird – When We Are Inhuman
Lana Del Rey – Norman Fucking Rockwell!
!!! – Wallop
Pion – 22:22
Piano Layers


The Slow Show – Lust and Learn
Rich Zilg – The Dolphin
Inner Travels – Nature Spirit


Ashan – Transfigurations


James McKenzie & The Mckenzie Brothers


Gilia Girasole & Ray Borneo – Stregata / Stregato


KIM – Lost Mambos & Riz Wok


Velvet Negroni – Neon Brown
Maya Beiser – delugEON
James Bernard – Fragments


HTRK – Venus in Leo


Kaiser Quartett – Kaiser Quartett
Le Flegmatic – Ruines nouvelles


Joell Ortiz – Monday


Múm – Yesterday was dramatic – today is ok / 20th Anniversary Edition
Joan Shelley – Like The River Loves The Sea


Valotihkuu – By The River


Ben Babbitt – Paris Window: Original Score


Salami Rose Joe Louis – Zdenka 2080


Foggy – Cogito Ergo Fog


Parsnip – When The Tree Bears Fruit


Dylan Moon – Only the Blues

Les sorties du 23 août 2019 :
Hugar – Varða
Bill Baird – Refractions


Aarktica – Mareación
Stella Emmett – Admirer


Thomas Grimmonprez Quartet – Big Wheel
Capsula – Bestiarium


Sparkling – I want to see everything
Alexander Noice – Affectation


Bodyverse – Beyond


Surfer Blood – Covers


Tambour – Constellations (ou comment arrêter le temps)


Jay Som – Anak Ko
The Waikiki Leaks – Swing Luau


The Mississippi Swamp Dogs – Songs From The Swamp


The Hep Chaps – Hepnotherapy


Clive Tanaka y su Orquesta – Pre​-​Sunrise Authority


Seratones – Power
Tropical Fuck Storm – Braindrops


Raphael Saadiq – Jimmy Lee
Little Brother – May The Lord Watch
Leo Svirsky – River Without Banks
Modern Nature – How To Live
Skyphone – Marsh Drones

Les sorties du 16 août 2019 :
Ride – This Is Not A Safe Place
Jason Lytle – Arthur King Presents Jason Lytle: NYLONANDJUNO
The Rails – Cancel the Sun
Snoop Dogg – I Wanna Thank Me
The Hold Steady – Thrashing Thru Passion
Here Lies Man – No Ground To Walk Upon
Domiciles – This Is Not a Zen Garden
Taylor McFerrin – Love's Last Chance
Oh Sees – Face Stabber
Kings Left Behind – Ikebe Shakedown 


Young Thug – So Much Fun
Blanck Mass – Animated Violence Mild
Snoh Aalegra – – Ugh, those feels again
Sleater-Kinney – The Center Won't Hold
Ludovico Einaudi – Seven Days Walking (Day 6)
King Gizzard & The Lizard Wizard – Infest The Rats' Nest


Chris Rivers – G​.​I​.​T​.​U.


Jim Sullivan – UFO


Comit – Remote Viewing


IF Music presents You Need This – A Journey Into Deep Jazz Vol. 3


Uniform & The Body – Everything That Dies Someday Comes Back


Gareth Quinn Redmond – Laistigh den Ghleo


Satoshi Ashikawa – Still Way (Wave Notation 2)


loscil – Equivalents


Abram Shook – The Neon Machine

Les sorties du 9 août 2019 :
Arovane & Mike Lazarev – Aeon

 
Michael Cutting – Luft


Fionn Regan – CALA
Bon Iver – i,i
WHY? – AOKOHIO


G&D – Black Love & War
Electric Youth – Memory Emotion
Purple Pilgrims – Perfumed Earth
Marika Hackman – Any Human Friend
Pete Yorn – Caretakers
Ceschi – Sans Soleil
Toby Andersen – Chasing Shadows
Ritual Rhythms (of the Obscure Mediterranean Souls)

Les sorties du 2 août 2019 :
Paul Saunderson – Passage


zakè – To Those Who Dwelt in a Land of Deep Darkness


Possible Humans – Everybody Split


Francis Lung – A Dream Is U


The Bird And The Bee – Interpreting The Masters Volume 2 – A Tribute to Van Halen (No Expectation)
Not Waving & Dark Mark – Downwelling


Young Guv – Guv I


Fever Ray – Live at the Troxy
Ty Segall – First Taste
Cross Record – Cross Record


Nerija – Blume


Follakzoid I
Clairo – Immunity



Haiku Salut – The General


Russian Circles – Blood Year 


Michael Donnelly – Pardon Error


Derek Hunter Wilson – Steel, Wood, & Air


Missions – Subcreature


Junkboy – Trains, Trees, Topophilia


F.S. Blumm – Nice To Have You