Voici le grand récapitulatif des Tops albums pour 2020 ! De The Wire à Pitchfork, en passant par NPR Music, Rough Trade, NME, Magic, Les Inrocks, Mowno et tous les meilleurs sites musicaux français ou étrangers habituels.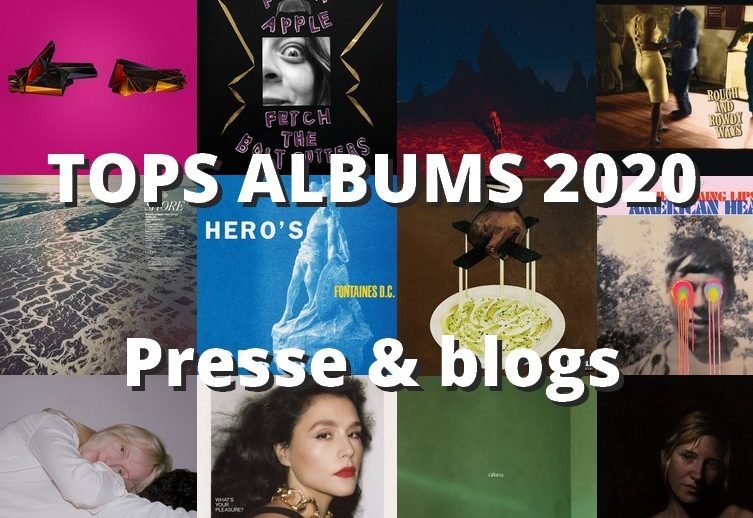 Les Tops de fin d'année ! Cet éternel marronnier du mois de décembre que l'on aime autant qu'il nous agace, est avant tout l'occasion de voir les tendances musicales qui se dégagent de l'année écoulée et également d'écouter quelques disques à coté desquels on serait passés.
Alors, après Frank Ocean (2012) Kanye West (2013) The War on Drugs (2014) et Kendrick Lamar (2015), David Bowie (2016), Kendrick Lamar (2017), Idles (2018), Lana Del Rey (Norman Fucking Rockwell!) quel(le) sera l'artiste qui remportera le maximum de suffrages pour cette année 2020 ?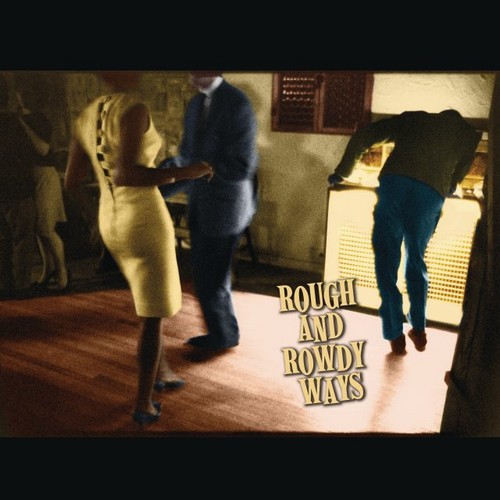 Bob Dylan – Rough and Rowdy Ways
The Flaming Lips – American Head
Stephen Malkmus – Traditional Techniques
IDLES – Ultra Mono
Mocke – Parle Grand Canard
A Girl Called Eddy – Been Around
Matt Elliott – Farewell To All We Know
Fontaines D.C. – A Hero's Death
cabane – Grande est la maison
Sparks – A Steady Drip, Drip, Drip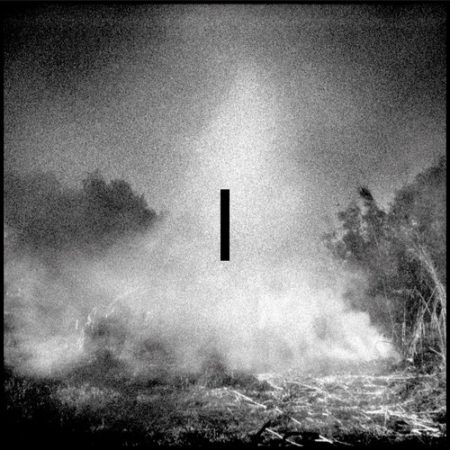 Ben Lukas Boysen – Mirage
Toàn – Volta No Vento
Maxy Dutcher & John Hayes – Borealis
Wilson Trouvé – Entre-deux / Au fil du temps
Vague Imaginaires – L'île D'or
Elskavon & John Hayes – Du Nord
Angèle David-Guillou – A Question of Angles
Watine – Intrications Quantiques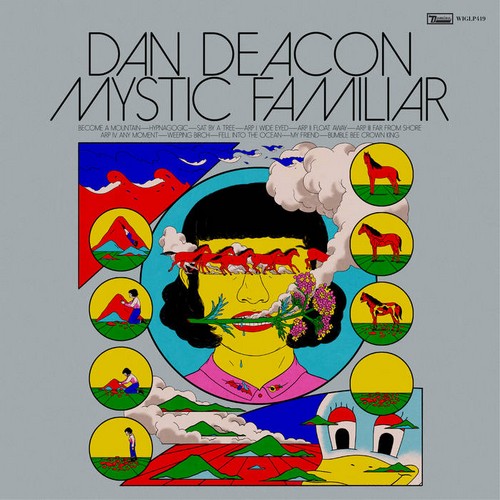 1. Dan Deacon – Mystic Familiar
2. The Avalanches – We Will Always Love You
3. Hen Ogledd -Free Humans (
4. Ezechiel Pailhès – Oh
5. Grimm Grimm – Ginormous
6. Jonathan Bree – After The Curtains Close
7. Sault – Untitled (Black Is)
8. Porridge Radio – Every Bad
9. Other Lives – For Their Love
10. The Jacques – The Four Five Three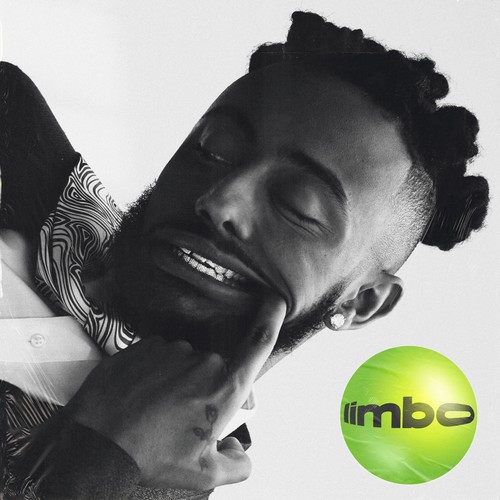 1. Aminé – Limbo
2. Freddie Gibbs & The Alchemist – Alfredo
3. Denzel Curry & Kenny Beats – UNLOCKED
4. Nas – King's Disease
5. REASON – New Beginnings
6. Mac Miller – Circles
7. Benny The Butcher – Burden Of Proof
8. Run The Jewels – RTJ4
9. Pop Smoke – Meet The Woo 2
10. Kid Cudi – Man On The Moon III : The Chosen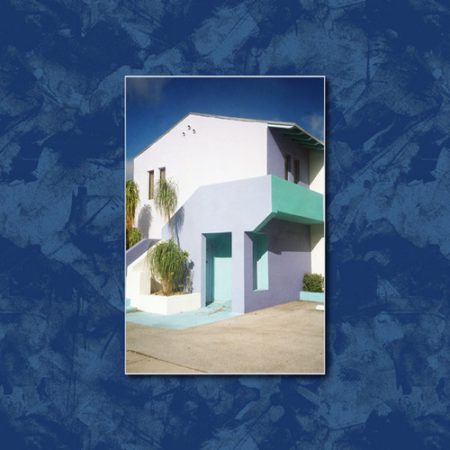 1. DJ Python — Mas Amable
2. Beatrice Dillon — Workaround
3. Nazar — Guerrilla
4. Cindy Lee — What's Tonight To Eternity
5. Lea Bertucci — Acoustic Shadows
6. Nídia — Não Fales Nela Que A Mentes
7. Laila Sakini — Vivienne
8. Duma — Duma
9. CS + Kreme — Snoopy
10. Various Artists — Documenting Sound Series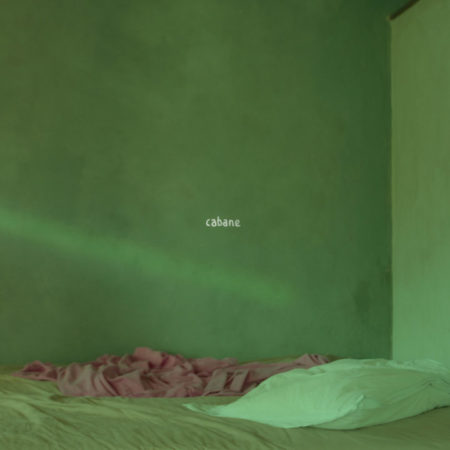 1. Cabane – Grande Est La Maison
2. Fiona Apple – Fetch The Bolt Cutters
3. Fontaines D.C. – A Hero's Death
4. Car Seat Headrest – Making a Door Less Open
5. Mary Lattimore – Silver Ladders
6. This Is The Kit – Off Off On
7. Adrianne Lenker – Songs & Instrumentals
8. Oneohtrix Point Never – Magic Oneohtrix Point Never
9. Matt Elliott – Farewell To All We Know
10. Perfume Genius – Set My Heart on Fire Immediately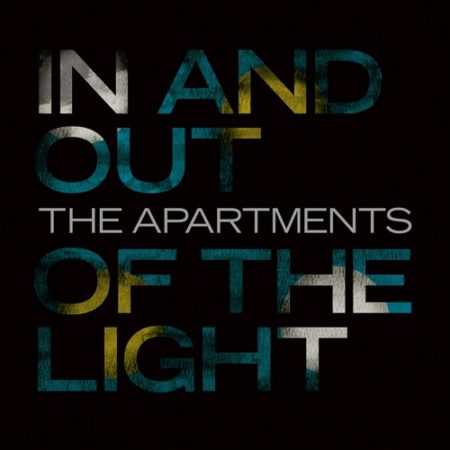 1. The Apartments – In And Out Of Light
2. Fontaines D.C. – A Hero's Death
3. Andrea Laszlo De Simone – Immensità
4. King Krule – Man Alive !
5. Cindy – Free Advice
6. Cabane – Grande Est La Maison
7. Lesneu – Bonheur ou Tristesse
8. The Strokes – The New Abnormal
9. Thousand – Au Paradis
10. The Red, Pinks and Purples – You Might Be Happy Someday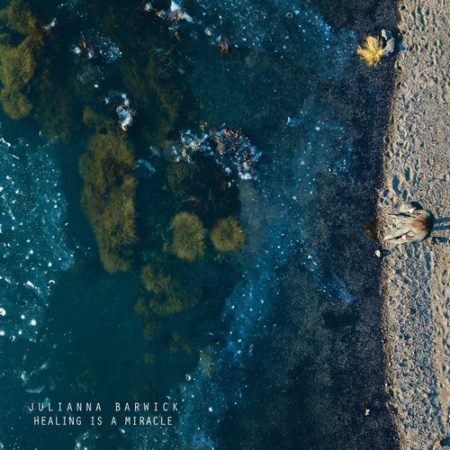 1. Julianna Barwick – Healing Is a Miracle
2. Nazar – Guerilla
3. Mary Lattimore – Silver Ladders
4. William Basinski – Lamentations
5. Phew – Vertigo KO
6. Richard Skelton – These Charms May Be Sung Over a Wound
7. Galya Bisengalieva – Aralkum
8. Jon Hassell – Seeing Through Sound
9. Phill Niblock – Music for Organ
10. Max Richter – Voices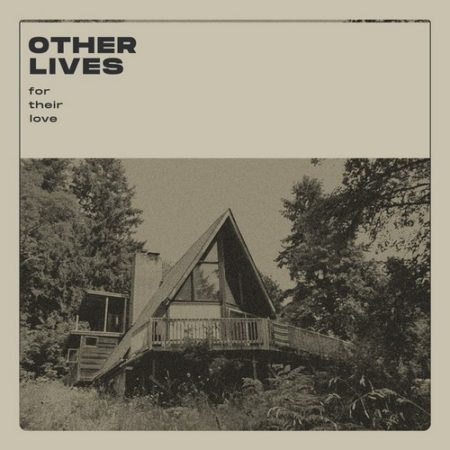 1. Other Lives – For Their Love
2. The Apartments – In and Out Of The Light
3. RVG – Feral
4. The Proper Ornaments – Mission Bells
5. Fiona Apple – Fetch The Bolt Cutters
6. Fontaines DC – A Hero's Death
7. This is the Kit – Off Off On
8. RóisÍn Murphy – Roisin Machine
9. Protomartyr – Ultimate Success Today
10. Andy Shauf – The Neon Skyline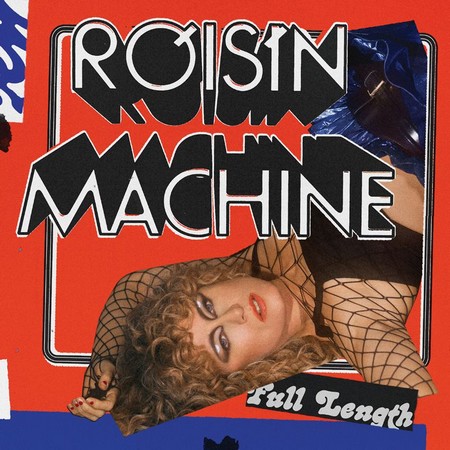 Róisín Murphy – Róisín Murphy
Terrenoire – Les forces contraires
Moodyman – Taken Away
Kamaal Williams – Wu Hen
Kid Francescoli – Lovers
Bonnie Banane – Sex Planet
Working Men's Club – Working Men's Club
Sault – Untilted (Rise)
Nicolas Goldin — Concrete and Glass
Chassol – Ludi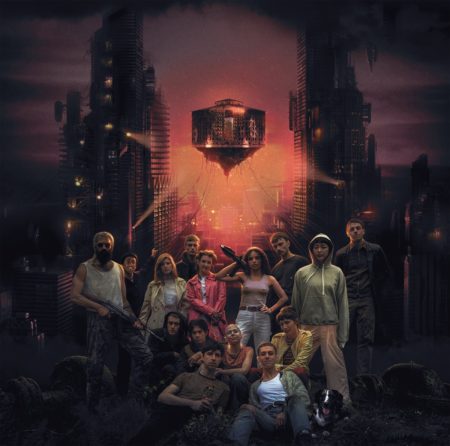 1. CRACK CLOUD – Pain Olympics
2. FONTAINES DC – A Hero's Death
3. ADRIANNE LENKER – Songs
4. ANDY SHAUF – The Neon Skyline
5. POTTERY – Welcome to Bobby's Motel
6. RUN THE JEWELS – RTJ4
7. PROTOMARTYR – Ultimate Success Today
8. FLEET FOXES – Shore
9. DANIEL BLUMBERG – On&On&On&On…
10. FIONA APPLE – Fetch The Bolt Cutters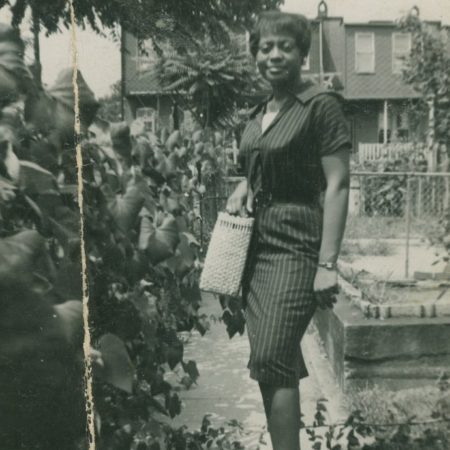 Jeff Parker – Suite for Max Brown
Duval Timothy – Help
Throwing Muses – Sun Racket
Moses Sumney – græ
Sufjan Stevens – The Ascension
SAULT – UNTITLED (Black Is) & UNTITLED (Rise)
Ranil – Ranil y su Conjunto Tropical
Pink Siifu – NEGRO
Kelly Lee Owens – Inner Song
Oranssi Pazuzu – Mestarin kynsi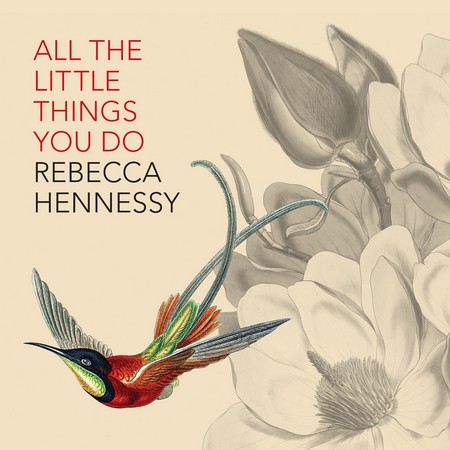 1. Rebecca Hennessy: All the Things You Do
2. orchestramaxfieldparrish: Guitar Improvisations I-VI
3. Endless Field: Alive in the Wilderness
4. Joe Hisaishi: Dream Songs: The Essential Joe Hisaishi
5. Burial: Tunes 2011 To 2019
6. Ray Larsen: Songs To Fill The Air
7. annasara: Songs From Sälshög
8. Douglas MacGregor: Songs of Loss and Healing
9. Chloe March: Starlings & Crows
10. Jess Gillam: Time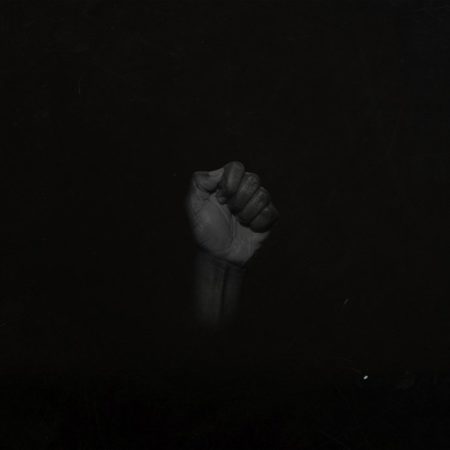 1. SAULT – UNTITLED (Black Is) / Untitled (Rise)
2. Yves Tumor – Heaven To A Tortured Mind
3. KMRU – Peel
4. Eartheater – Phoenix: Flames Are Dew Upon My Skin
5. Duma – Duma
6. Nídia – Não Fales Nela Que A Mentes
7. Duval Timothy – Help
8. Nazar – Guerrilla
9. Denzel Curry & Kenny Beats – UNLOCKED
10. Actress – Karma & Desire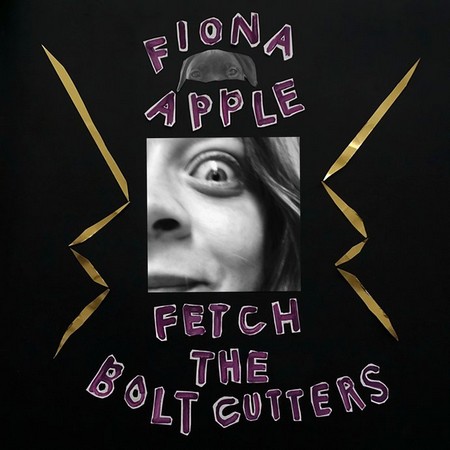 1. Fiona Apple – Fetch the Bolt Cutters
2. Waxahatchee – Saint Cloud
3. Moses Sumney – græ
4. Phoebe Bridgers – Punisher
5. Perfume Genius – Set My Heart on Fire Immediately
6. Bob Dylan – Rough and Rowdy Ways
7. Yves Tumor – Heaven To A Tortured Mind
8. HAIM – Women in Music Pt. III
9. Jessie Ware – What's Your Pleasure?
10. Bad Bunny – YHLQMDLG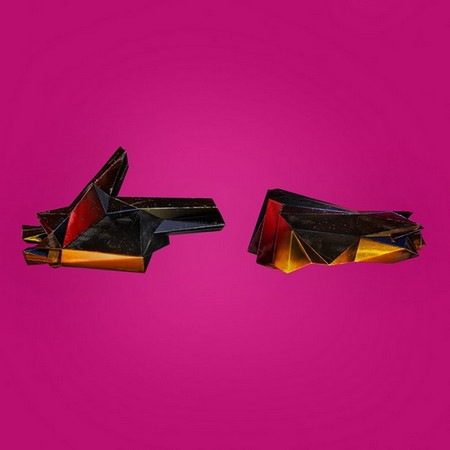 1. Run the Jewels – RTJ4
2. Taylor Swift – folklore
3. Dua Lipa – Future Nostalgia
4. The Strokes – The New Abnormal
5. Phoebe Bridgers – Punisher
6. Kelly Lee Owens – Inner Song
7. Rina Sawayama – SAWAYAMA
8. HAIM – Women in Music Pt. III
9. Beabadoobee – Fake It Flowers
10. J Hus – Big Conspiracy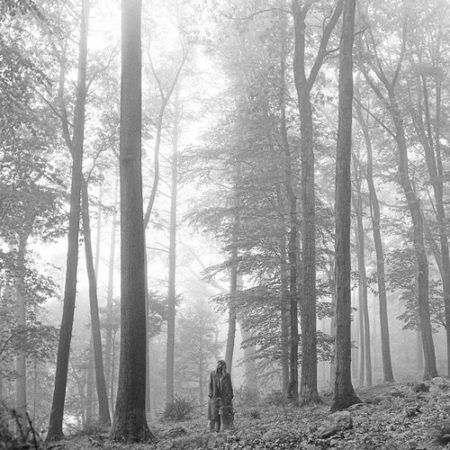 1. Taylor Swift – folklore
2. Fiona Apple – Fetch the Bolt Cutters
3. Bad Bunny – YHLQMDLG
4. Bob Dylan – Rough and Rowdy Ways
5. Dua Lipa – Future Nostalgia
6. Run the Jewels – RTJ4
7. Waxahatchee – Saint Cloud
8. Lil Uzi Vert – Eternal Atake
9. Jessie Ware – What's Your Pleasure?
10. Phoebe Bridgers – Punisher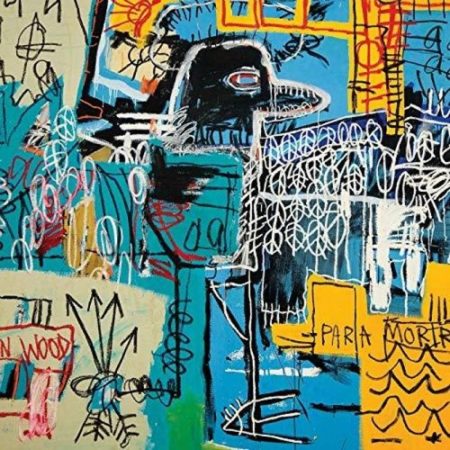 1. The Strokes – The New Abnormal
2. Working Men's Club – Working Men's Club
3. Andrea Laszlo de Simone – immensità
4. Fontaines DC – A Hero's Death
5. Helena Deland – Someone New
6. Chassol – Ludi
7. Bob Dylan – Rough and Rowdy Ways
8. Gorillaz – Song Machine, Season One : Strange Timez
9. Ela Minus – Acts of rebellion
10. Damso – QALF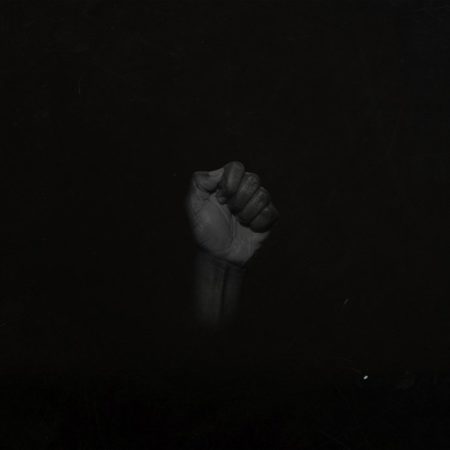 1. SAULT – UNTITLED (Black Is)
2. Phoebe Bridgers – Punisher
3. Rina Sawayama – SAWAYAMA
4. Laura Marling – Song For Our Daughter
5. JARV IS… – Beyond the Pale
6. Dream Wife – So When You Gonna…
7. Pigs Pigs Pigs Pigs Pigs Pigs Pigs – Viscerals
8. bdrmm – Bedroom
9. Porridge Radio – Every Bad
10. Rolling Blackouts Coastal Fever – Sideways To New Italy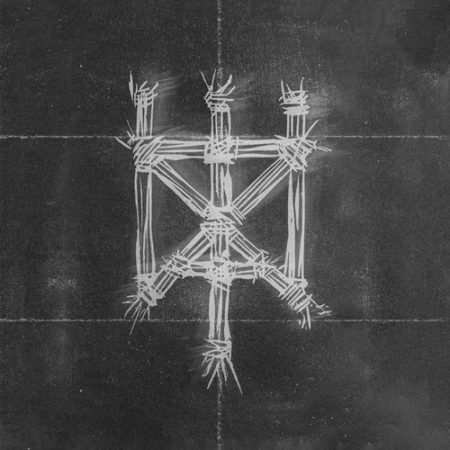 1. Backxwash – God Has Nothing To Do With This Leave Him Out Of It
2. Fiona Apple – Fetch the Bolt Cutters
3. Phoebe Bridgers – Punisher
4. Run the Jewels – RTJ4
5. Caribou – Suddenly
6. HAIM – Women in Music Pt. III
7. Lido Pimienta – Miss Colombia
8. Yves Tumor – Heaven To A Tortured Mind
9. Bob Dylan – Rough and Rowdy Ways
10. Pantayo – Pantayo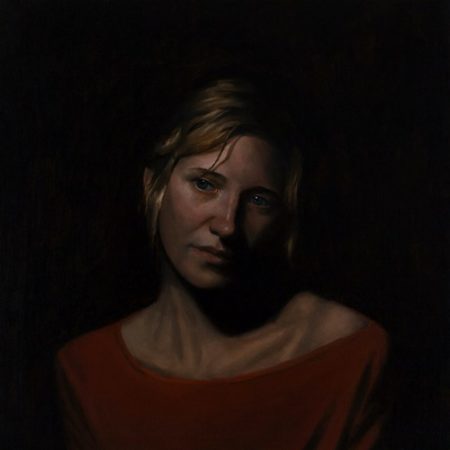 1. Helena Deland – Someone New
2. SAULT – UNTITLED (Black Is) / Untitled (Rise)
3. Pa Salieu – Send Them to Coventry
4. Sea Oleena – Weaving a Basket
5. 070 Shake – Modus Vivendi
6. Salem – Fires in Heaven
7. Oklou – Galore
8. Cindy Lee – Cat O' Nine Tails / What's Tonight to Eternity
9. Grimes – Miss Anthropocene
10. Moodymann – TAKEN AWAY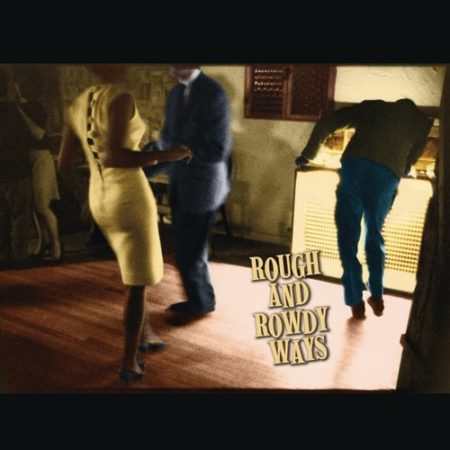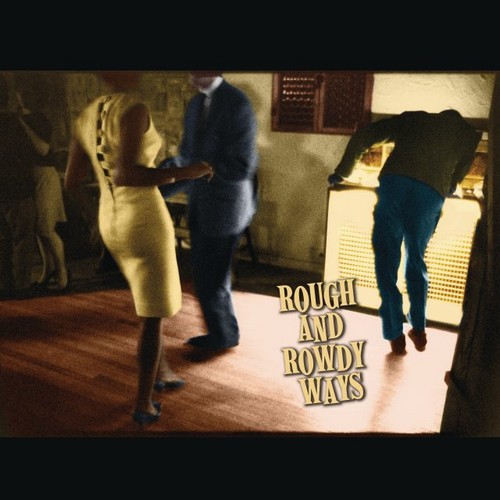 1. Bob Dylan – Rough and Rowdy Ways
2. Fiona Apple – Fetch the Bolt Cutters
3. Fontaines D.C. – A Hero's Death
4. Bill Callahan – Gold Record
5. Fleet Foxes – Shore
6. Cornershop – England is a Garden
7. JARV IS… – Beyond the Pale
8. Run the Jewels – RTJ4
9. Phoebe Bridgers – Punisher
10. The Flaming Lips – American Head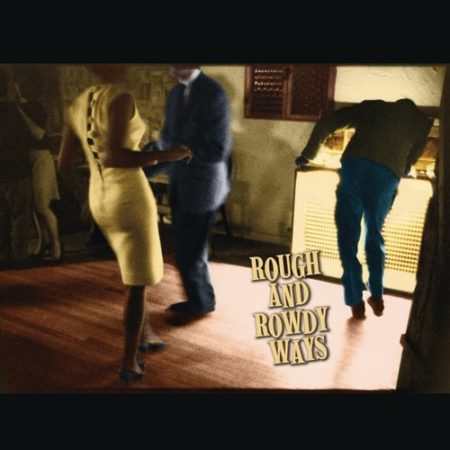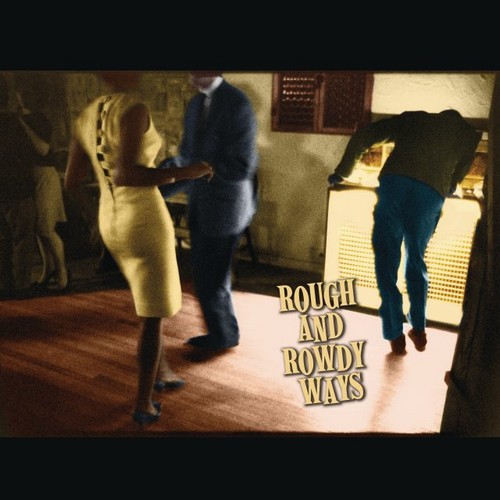 1. Bob Dylan – Rough and Rowdy Ways
2. Fleet Foxes – Shore
3. Phoebe Bridgers – Punisher
4. Drive-By Truckers – The New OK
5. Thundercat – It Is What It Is
6. Waxahatchee – Saint Cloud
7. Bill Callahan – Gold Record
8. JARV IS… – Beyond the Pale
9. Shirley Collins – Heart's Ease
10. Laura Marling – Song For Our Daughter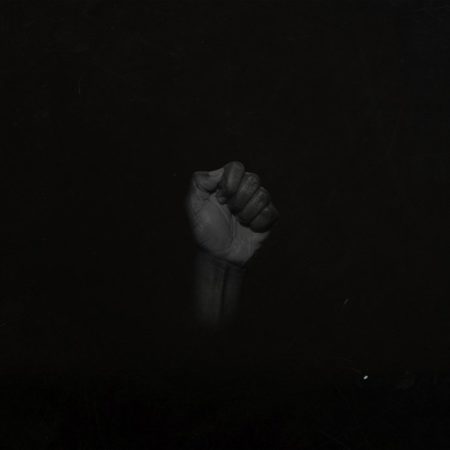 1. SAULT – UNTITLED (Black Is)
2. Fiona Apple – Fetch the Bolt Cutters
3. Lido Pimienta – Miss Colombia
4. Phoebe Bridgers – Punisher
5. Spillage Village – Spilligion
6. Thomas Adès – Adès Conducts Adès
7. Bad Bunny – YHLQMDLG
8. Nubya Garcia – Source
9. Lil Uzi Vert – Eternal Atake
10. Waylon Payne – Blue Eyes, The Harlot, The Queer, The Pusher & Me