C'est parti pour le grand récapitulatif des Tops albums de 2018. Avec The Wire, Pitchfork, NPR Music, Rough Trade, NME, et tous les sites musicaux français habituels.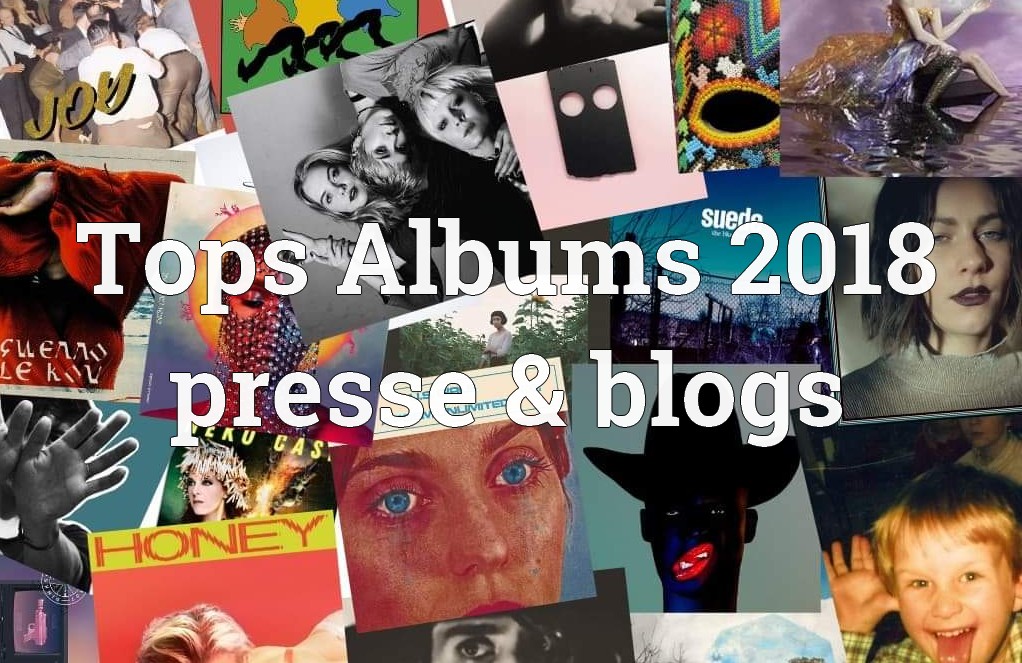 Après Frank Ocean (2012) Kanye West (2013) The War on Drugs (2014) et Kendrick Lamar (2015), David Bowie (2016),  Kendrick Lamar (2017) qui sera le grand vainqueur de l'année 2018 ? Difficle à dire car pour la première fois, les classements sont assez différents les uns des autres comme vous pourrez le voir.
Et comme chaque année, n'hésitez pas à nous communiquer votre top albums par mail on en commentaire.
La liste des tops albums est mise à jour réguliérement, au fil de leur parution.
Pour avoir les tops complets, cliquez sur le nom du magazine ou du blog de votre choix.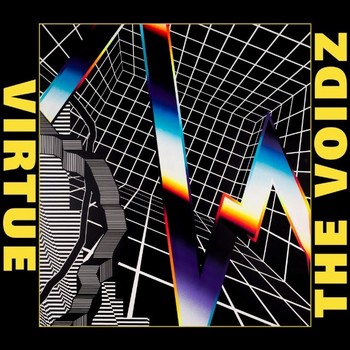 1. The Voidz – Virtue
2. Beach House – 7
3. Peter Kernel – The Size of the Night
4. Young Fathers – Cocoa Sugar
5. Dominique A – La Fragilité
6. Preoccupations – New Material
7. David Assaraf – Juré craché sur vos tombes
8. Beak> ->>>
9. The Married Monk – Headgearalienpoo
10. Boy Azooga – 1, 2, Kung Fu!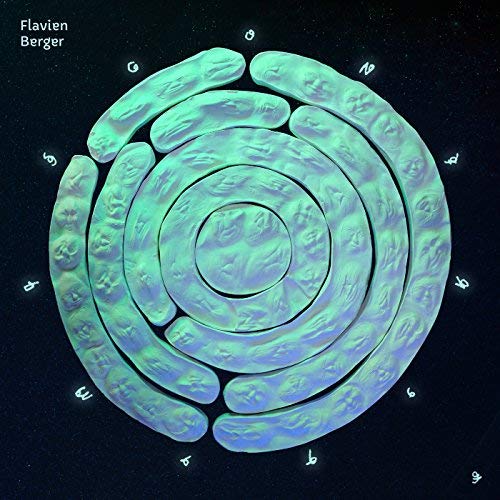 Flavien Berger – Contre-Temps
Joel Henry Little – Spuyten Duyvil
Chevalrex – Anti-slogan
Dominique A – La fragilité
Carpenter Brut – Leather Teeth
Barbara Carlotti – Magnétique
A Grave With No Name – Passover
Damien Jurado – The Horizon Just Laughed
Nils Frahm – All Melody
Alela Diane – Cusp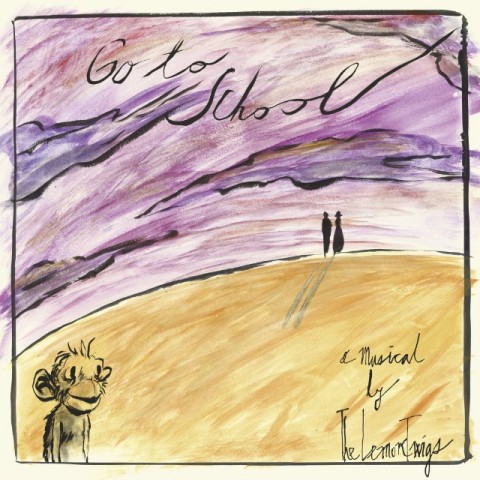 1 The Lemon Twigs – Go to School
2 Arctic Monkeys – Tranquility Base and Motel
3 Jeff Tweedy – Warm
4 Fred Pallem & le Sacre du Tympan – L'Odyssée
5 Gruff Rhys – Babelsberg
6 Altin Gün – On
7 MGMT – Little Dark Age
8 Jacco Gardner – Somnium
9 L'Éclair – Polymood
10 The Last Detail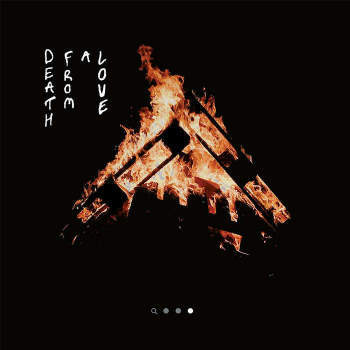 1. MALK – Death From A Love
2. Daughters – You Won't Get What You Want
3. Tangents – New Bodies
4. Yo La Tengo – There's A Riot Going On
5. Sons Of Kemet – Your Queen Is A Reptile
6. serpentwithfeet – soil
7. The Ex – 27 Passports
8. Mitski – Be The Cowboy
9. Snail Mail – Lush
10. Idris Ackamoor & The Pyramids – An Angel Fell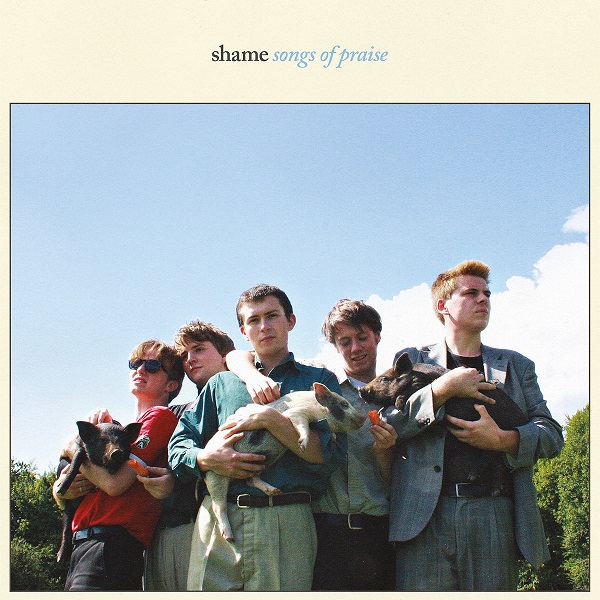 1. SHAME – Songs of Praise
2. ANNA CALVI – Hunter
3. ISAAC GRACIE – Isaac Gracie
4. SUNFLOWER BEAN – Twentytwo In Blue
5. FLORENCE + THE MACHINE – High As Hope
6. CAROLINE ROSE – Loner
7. JOHNNY MARR – Call The Comet
8. MIKAELA DAVIS – Delivery
9. AURORA – Infections Of A Different Kind – Step 1
10. TAMINO – Amir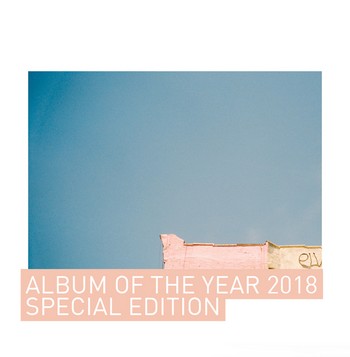 1. Eli Keszler — Stadium
2. TIRZAH — Devotion
3. Alex Zhang Hungtai — Divine Weight
4. Rosalía — El Mal
5. THE CARETAKER — Everywhere At The End Of Time – Stage 4
6. Malone — Organ Dirges 2016 – 2017
7. Shinichi Atobe — Heat
8. Alvin Lucier — Criss-Cross / Hanover
9. Kelman Duran — 13th Month
10. Teresa Winter — What The Night is For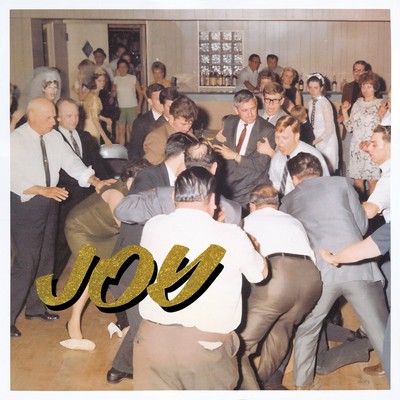 1. Idles – Joy As an Act of Resistance
2. Ryley Walker – The Deafman Glance / The Lillywhite Sessions
3. Gruff Rhys – Babelsberg
4. Amen Dunes – Freedom
5. Rolling Blackout Coastal Fever – Hope Downs
6. Interpol – Marauder
7. Richard Swift – The Hex
8. Damien Jurado – The Horizon Just Laughed (
9. Boli Group – N.P.D.S
10. Supersilent – 14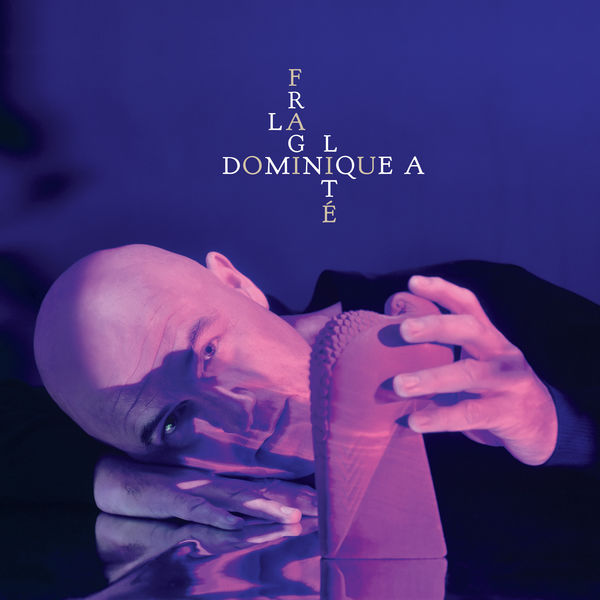 Dominique A – La fragilité
Flavien Berger – Contre-Temps
The Lemon Twigs – Go to School
Shame – Songs of Praise
Motorama – Many Nights
Carpenter Brut – Leather Teeth
IDLES – Joy as an Act of Resistance
Joel Henry Little – Spuyten Duyvil
The Married Monk – Headgearalienpoo
Fantastic Negrito – Please Don't be Dead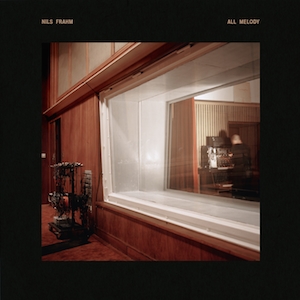 Guillaume – Poncelet 88
Luca D'Alberto – Exile
Nils Frahm – All Melody
Arp – Zebra
Ecovillage – Sacred World
Axel Rigaud – Transformation
Sinerider – Four Years Away
Chris Weeks – Sleepwaves
Long Arm – Darkly
Erland Cooper – Solan Goose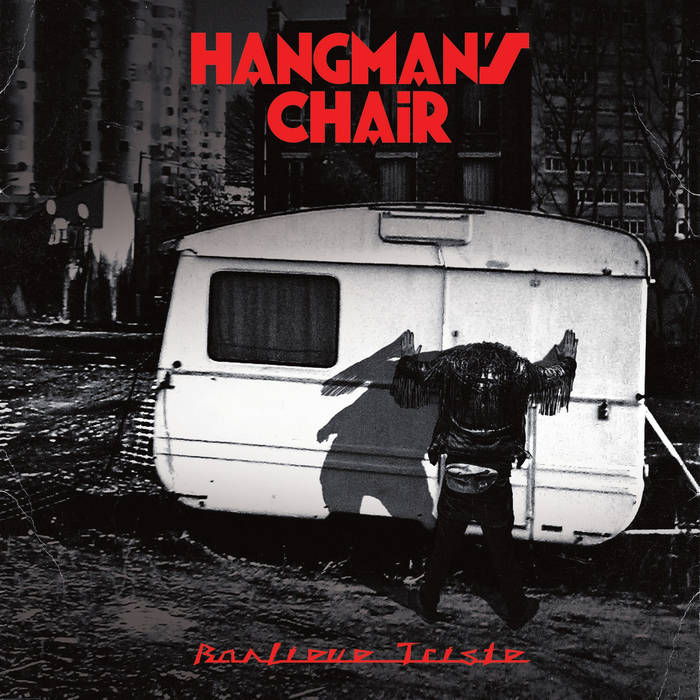 1. Hangman's Chair – Banlieue Triste
2. Idles – Joy as an Act Of Resistance
3. Turnstile – Time & Space
4. Deafheaven – Ordinary Corrupt Human Love
5. Alice In Chains – Rainier Fog
6. Daughters – You Won't Get What You Want
7. Rendez Vous – Superior State
8. Thou – Magus
9. The Breeders – All Nerve
10. Will Haven – Muerte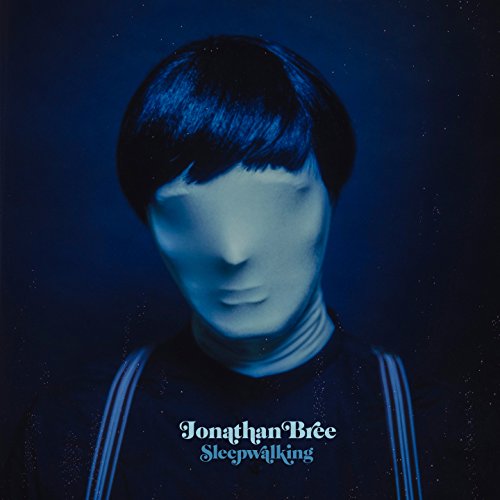 1. Jonathan Bree – Sleepwalking
2. Spiritualized – And Nothing Hurt
3. Parquet Courts – Wide Awake!
4. Josh T. Pearson – The Straight Hits !
5. Chevalrex – Anti Slogan
6. Ty Segall – Freedom's Goblin
7. Calvin Johnson – A Wonderful Beast
8. Arctic Monkeys – Tranquility Base Hotel + Casino
9. The Good, the Bad and the Queen – Merrie Land
10. Montero – Performer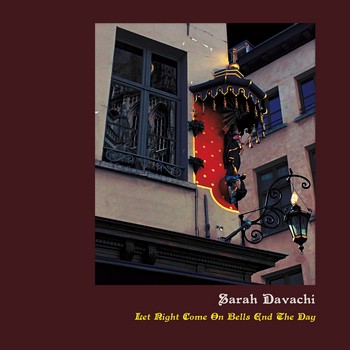 1. Sarah Davachi ~ Let Night Come On Bells End the Day
2. Ian William Craig ~ Thresholder
3. Jerusalem in My Heart ~ Dada'iq Tudiaq
4. Floex & Tom Hodge ~ A Portrait of John Doe
5. Tim Hecker ~ Konoyo
6. Birds of Passage ~ The Death of Our Invention
7. Michael Price ~ Tender Symmetry
8. Lea Bertucci ~ Metal Aether
9. Daniel Bjarnason ~ Collider
10. Ebauche ~ Mutable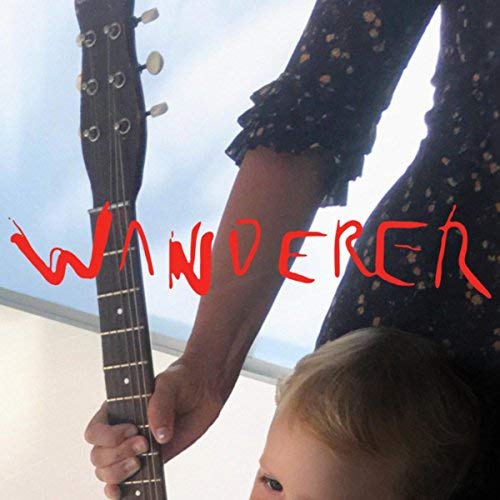 Lojii — Lofeye
Cat Power — Wanderer
Dax J — Offending Public Morality
Recondite — Daemmerlicht
Kadhja Bonet — Childqueen
MGMT — Little Dark Age
Djrum — Portrait With Firewood
Simian Mobile Disco — Murmurations
Idles — Joy As An Act Of Resistance
Odezenne — Au Baccara
(…)
1. Buddy – Harlan & Alondra
2. Pusha T – DAYTONA
3. A$AP Rocky – TESTING
4. Bas – Milky Way
5. Mac Miller – Swimming
6. Jay Rock – Redemption
7. Rejjie Snow – Dear Annie
8. J.I.D – DiCaprio 2
9. Flatbush Zombies – Vacation In Hell
10. Saba – Care For Me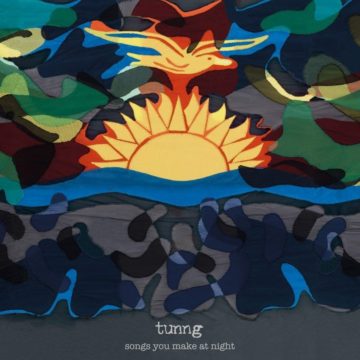 1. Tunng, Songs You Make at Night
2. Vera Sola, Shades
3. The Married Monk, Headgearalienpoo
4. Low, Double Negative
5. Courtney Barnett, Tell Me How You Really Feel
6. En Attendant Ana, Lost and Found
7. Spiritualized, And Nothing Hurt
8. Beak>, >>>
9. Cat Power, Wanderer
10. Shame, Songs of Praise
Les inrockuptibles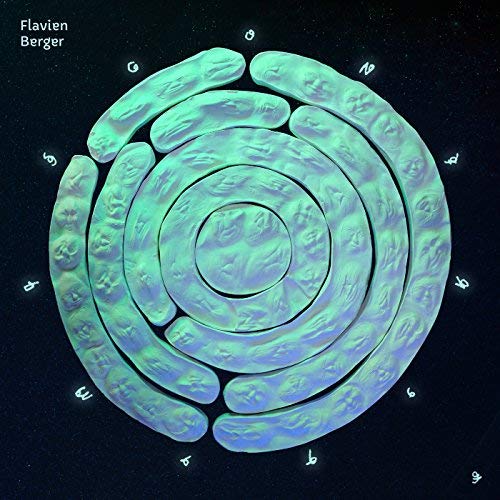 1. Flavien Berger – Contre-temps
2. Arctic Monkeys – Tranquility Base Hotel & Casino
3. Cat Power – Wanderer
4. MGMT – Little Dark Age
5. Idles – Joy As An Act Of Resistance
6. Courtney Barnett – Tell Me How You Really Feel
7. Kanye West – Ye
8. Jorja Smith – Lost & Found
9. Miossec – Les rescapés
10. Neneh Cherry – broken Politics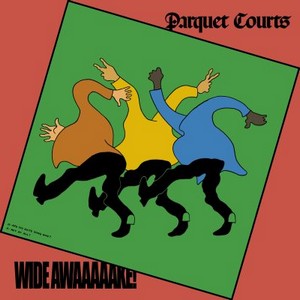 1. PARQUET COURTS – Wide Awake
2. SHAME – Songs of Praise Wide Awake
3. IDLES – Joy as an Act of Resistance
4. TROPICAL FUCK STORM – A Laughing Death in Meatspace
5. SUUNS – Felt
6. PETER KERNEL – The Size of the Night
7. SON LUX – Brighter Wounds
8. LOW – Double Negative
9. DAUGHTERS – You Won't Get What You Want
10. EMMA RUTH RUNDLE – On Dark Horses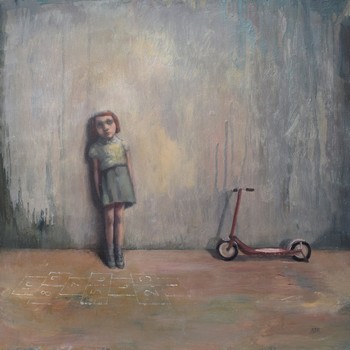 1. Anne Garner: Lost Play
2. Toby Hay: The Longest Day
3. Ben Chatwin: Staccato Signals
4. Chloë March: Blood-Red Spark
5. bvdub: A Different Definition of Love
6. Keiron Phelan: Peace Signs
7. Brona McVittie: We Are the Wildlife
8. Hammock: Universalis
9. Jim Ghedi & Toby Hay: The Hawksworth Grove Sessions
10. Todd Tobias & Chloë March: Amialluma
1. Beach House – 7
2. Idles – Joy As An Act Of Resistance
3. Spiritualized – And Nothing Hurt
4. Arctic Monkeys – Tranquility Base Hotel & Casino
5. Cat Power – Wanderer
6. Scratch Massive – Garden Of Love
7. Gruff Rhys – Babelsberg
8. Low – Double Negative
9. Villagers – The Art Of Pretending To Swim
10. Ned Collette – Old Chestnut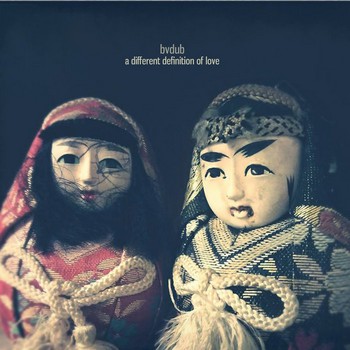 Aaron Martin – Touch Dissolves (iikki)
Ian Hawgood – 光 (Eilean / Home Normal)
Wanderwelle – Gathering of the Ancient Spirits (Silent Season)
Tangent – Approaching Complexity (n5MD)
Endless Melancholy – Fragments of Scattered Whispers (Dronarivm)
Low – Double Negative (Sub Pop)
Ian Hawgood, Danny Norbury – Faintly Recollected (Home Normal)
Ben Chatwin – Staccato Signals (Village Green)
bvdub – A Different Definition of Love (Dronarivm)
Niklas Paschburg – Oceanic (7K!)
(…)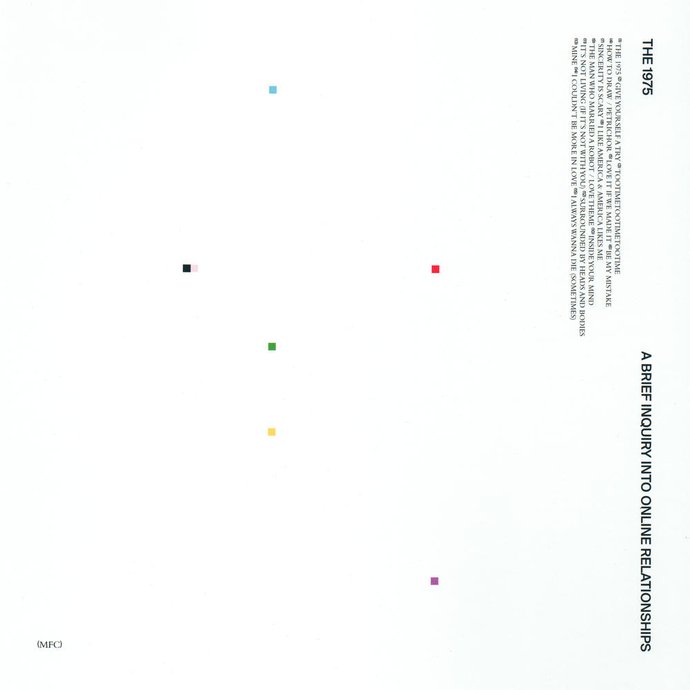 1. The 1975 – 'A Brief Inquiry Into Online Relationships'
2. Arctic Monkeys – 'Tranquility Base Hotel & Casino'
3. IDLES – 'Joy As An Act Of Resistance'
4. Sunflower Bean – 'Twentytwo In Blue'
5. Pusha T – 'Daytona'
6. Shame – 'Songs of Praise'
7. Kali Uchis – 'Isolation'
8. Cardi B – 'Invasion of Privacy'
9. Mitski – 'Be the Cowboy'
10. Christine and the Queens – 'Chris'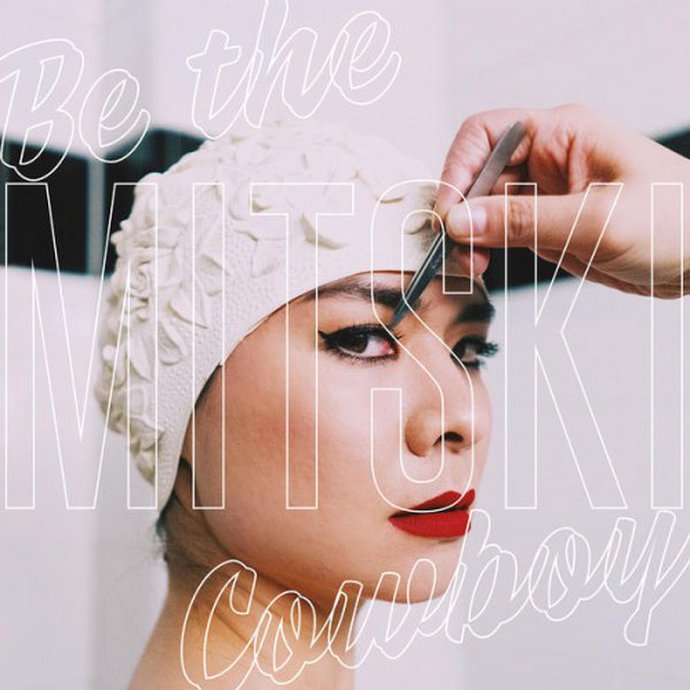 1. Mitski – Be the Cowboy
2. Kacey Musgraves – Golden Hour
3. DJ Koze – Knock Knock
4. Robyn – Honey
5. Snail Mail – Lush
6. Rosalía – El Mal Querer
7. Earl Sweatshirt – Some Rap Songs
8. Low – Double Negative
9. Tierra Whack – Whack World
10. Yves Tumor – Safe in the Hands of Love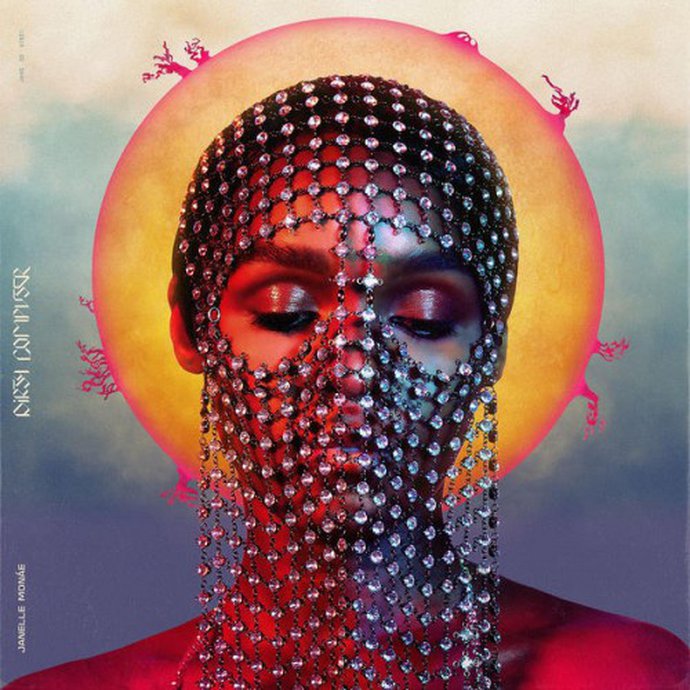 1. Janelle Monáe – Dirty Computer
2. Mitski – Be the Cowboy
3. Kacey Musgraves – Golden Hour
4. Lucy Dacus – Historian
5. Noname – Room 25
6. Cardi B – Invasion of Privacy
7. Robyn – Honey
8. Rosalía – El Mal Querer
9. Kali Uchis – Isolation
10. Tierra Whack – Whack World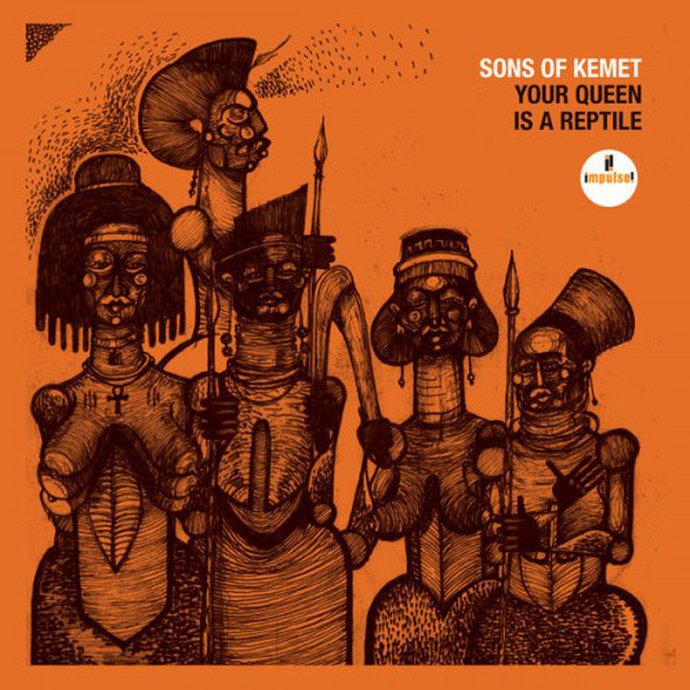 1. Sons of Kemet – Your Queen is a Reptile
2. ZULI – Terminal
3. LaMar Gay – Downtown Castles Can Never Block the Sun
4. Guttersnipe – My Mother The Vent
5. JPEGMAFIA – Veteran
6. Sarah Davachi – Let Night Come On Bells End The Day
7. Senyawa – Sujud
8. Autechre – NTS Sessions 1-4
9. Body/Head – The Switch
10. Low – Double Negative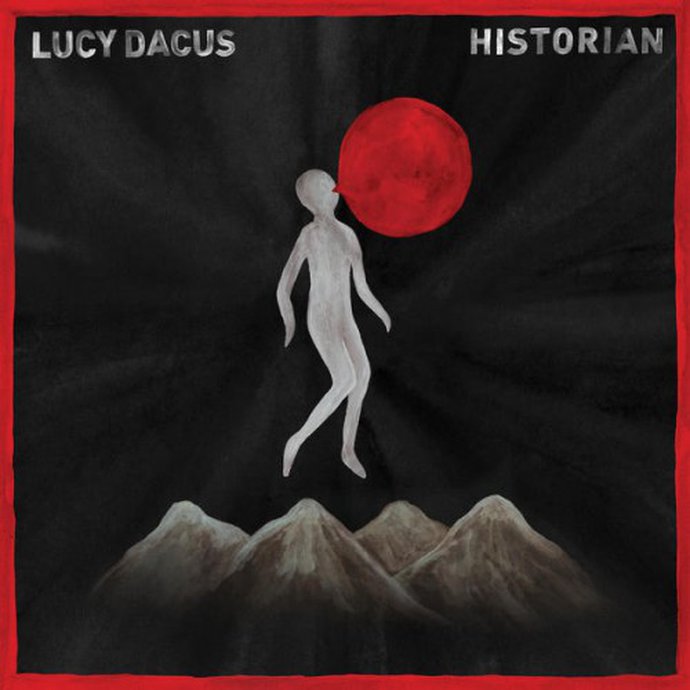 1. Lucy Dacus – Historian
2. Parquet Courts – Wide Awake!
3. Courtney Barnett – Tell Me How You Really Feel
4. Soccer Mommy – Clean
5. Snail Mail – Lush
6. Mitski – Be the Cowboy
7. Pusha T – Daytona
8. Rolling Blackouts Coastal Fever – Hope Downs
9. Low – Double Negative
10. Hop Along – Bark Your Head Off, Dog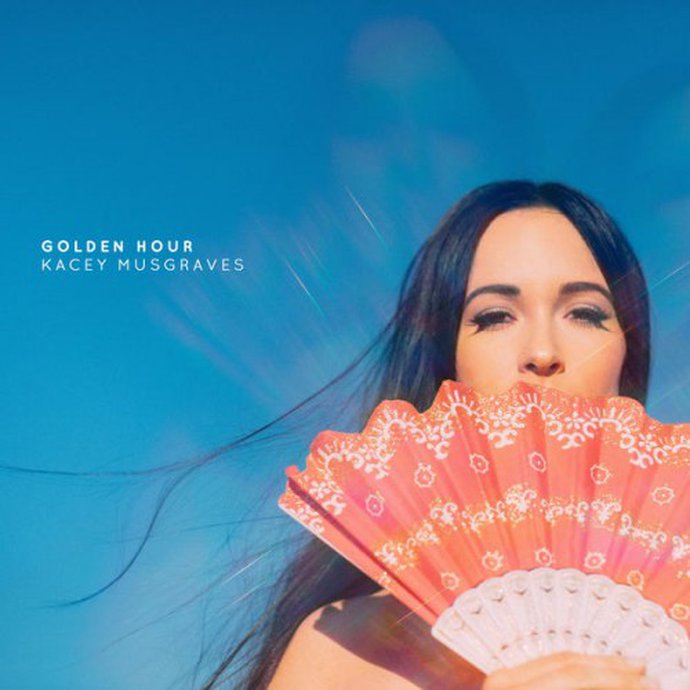 1. Kacey Musgraves – Golden Hour
2. Snail Mail – Lush
3. Ariana Grande – Sweetener
4. Cardi B – Invasion of Privacy
5. Beach House – 7
6. Flasher – Constant Image
7. Soccer Mommy – Clean
8. Low – Double Negative
9. Father John Misty – God's Favorite Customer
10. Mitski – Be the Cowboy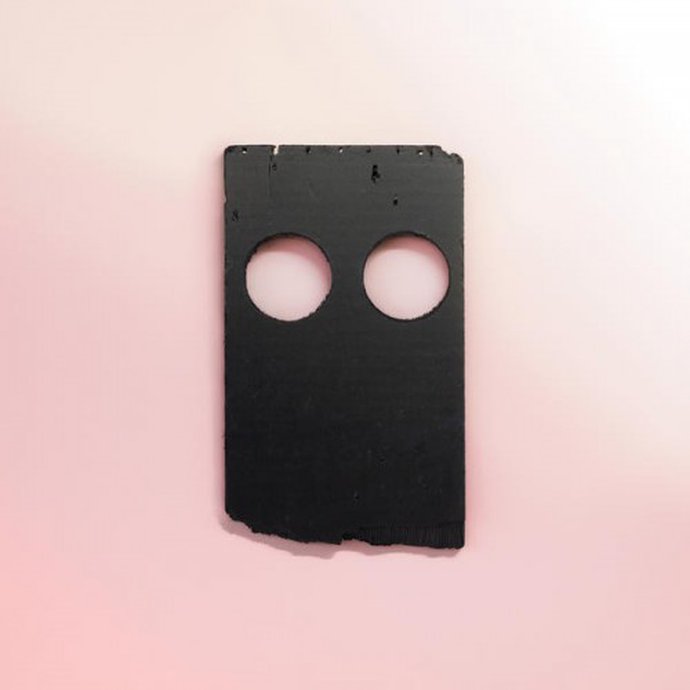 1. Low – Double Negative
2. Rolling Blackouts Coastal Fever – Hope Downs
3. Ty Segall – Freedom's Goblin
4. Spiritualized – And Nothing Hurt
5. Yo La Tengo – There's a Riot Going On
6. Janelle Monáe – Dirty Computer
7. Gruff Rhys – Babelsberg
8. Beak> – >>>
9. Christine and the Queens – Chris
10. Sons of Kemet – Your Queen is a Reptile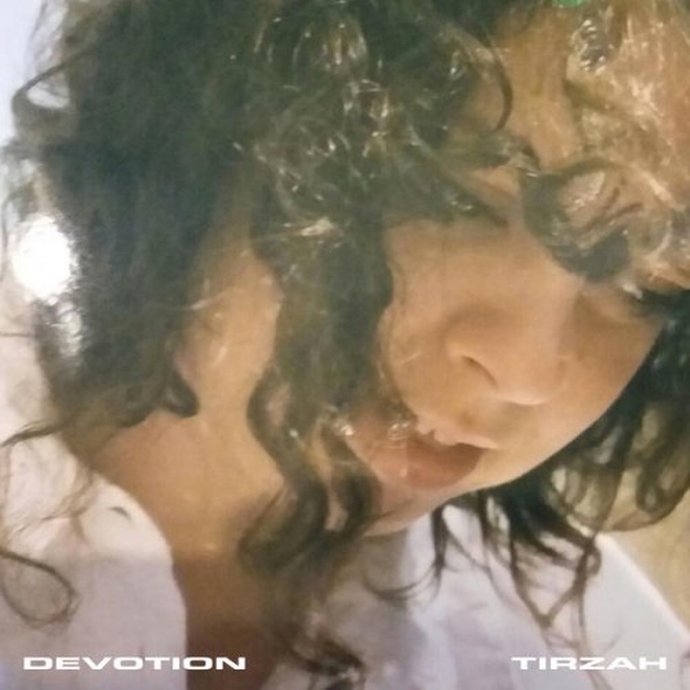 1. Tirzah – Devotion
2. Helena Deland – From the Series of Songs « Altogether Unaccompanied » Vol. I & II
2. Helena Deland – Altogether Unaccompanied, Vol. III & IV
3. Rosalía – El Mal Querer
4. Amen Dunes – Freedom
5. Robyn – Honey
6. Earl Sweatshirt – Some Rap Songs
7. Ariana Grande – Sweetener
8. Grouper – Grid of Points
9. Bella Boo – Fire
10. Rolling Blackouts Coastal Fever – Hope Downs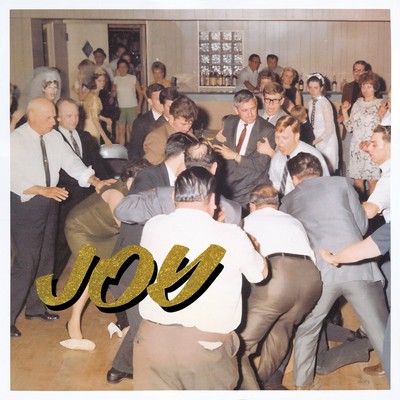 1. Idles – Joy as an Act of Resistance
2. Khruangbin – Con Todo El Mundo
3. Kamasi Washington – Heaven and Earth
4. Arctic Monkeys – Tranquility Base Hotel & Casino
5. Low – Double Negative
6. Gabe Gurnsey – Physical
7. Beak> – >>>
8. Sons of Kemet – Your Queen is a Reptile
9. The Orielles – Silver Dollar Moment
10. She Drew The Gun – Revolution of the Mind
Drowned in Sound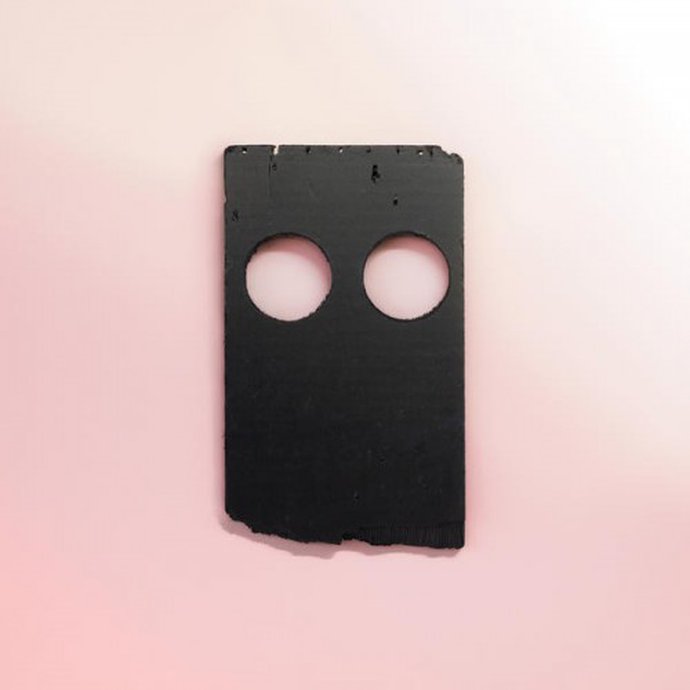 1. Low – Double Negative
2. Idles – Joy as an Act of Resistance
3. Christine and the Queens – Chris
4. Gazelle Twin – Pastoral
5. SOPHIE – OIL OF EVERY PEARL'S UN-INSIDES
6. Anna Calvi – Hunter
7. Black Foxxes – REIðI
8. CHVRCHES – Love is Dead
9. Young Fathers – Cocoa Sugar
10. Muncie Girls – Fixed Ideals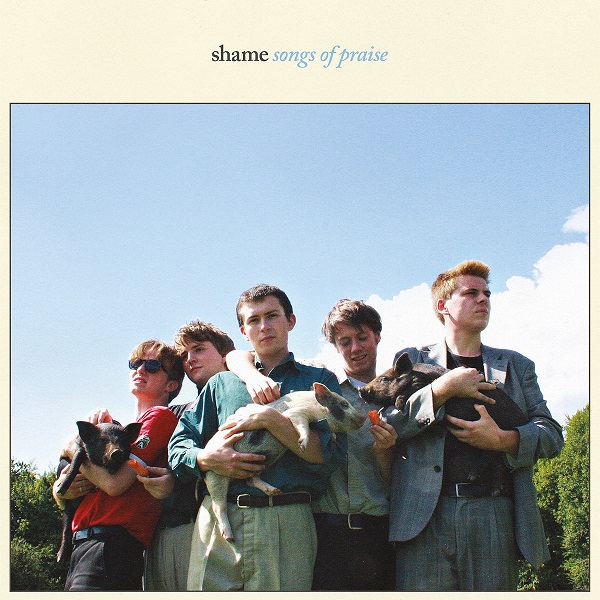 1. Shame – Songs of Praise
2. Everything Is Recorded by Richard Russell
3. Idles – Joy as an Act of Resistance
4. Khruangbin – Con Todo El Mundo
5. Rolling Blackouts Coastal Fever – Hope Downs
6. Daniel Blumberg – Minus
7. Goat Girl – Goat Girl
8. Mark Peters – Innerland
9. Courtney Barnett – Tell Me How You Really Feel
10. Oh Sees – Smote Reverser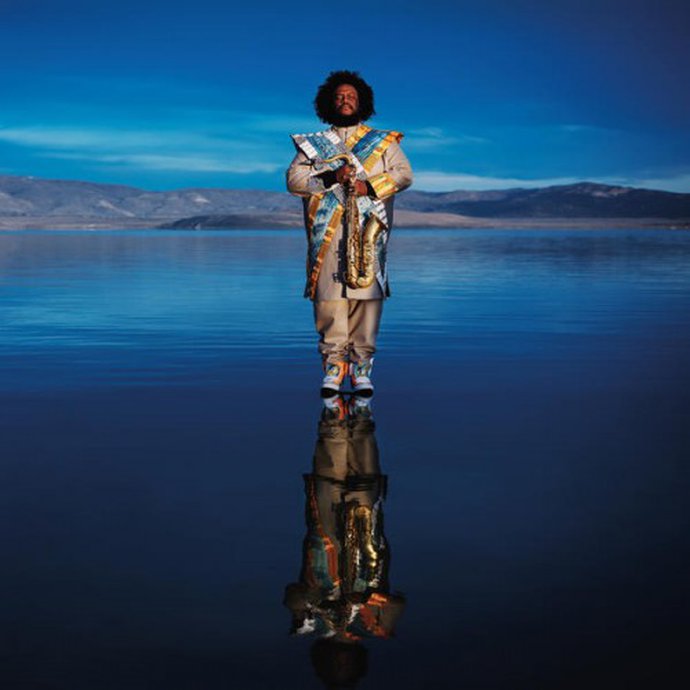 1. Kamasi Washington – Heaven and Earth
2. Arctic Monkeys – Tranquility Base Hotel & Casino
3. Rolling Blackouts Coastal Fever – Hope Downs
4. Janelle Monáe – Dirty Computer
5. Christine and the Queens – Chris
6. Idles – Joy as an Act of Resistance
7. Ryley Walker – Deafman Glance
8. Courtney Barnett – Tell Me How You Really Feel
9. Spiritualized – And Nothing Hurt
10. The Breeders – All Nerve